24th of September, 7PM, Postaja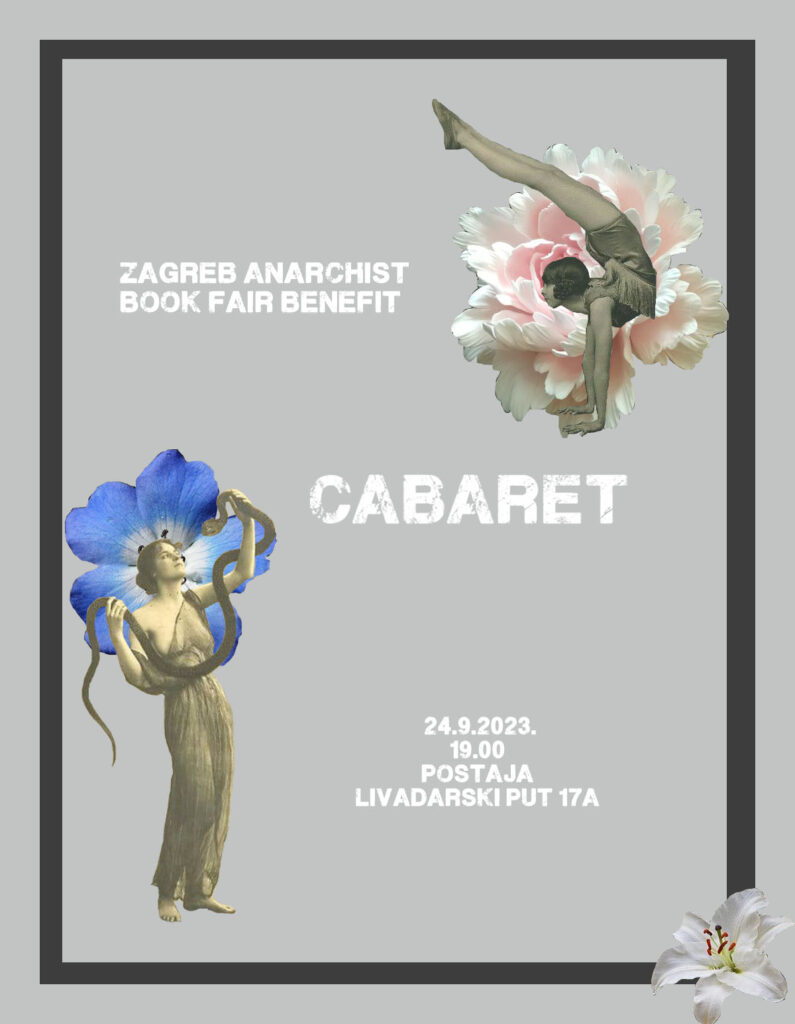 We are organising a benefit action for the bookfair in the form of a colorful cabaret!
There will be food, beer, circus shows, latinoamerican and aerial performances, a short presentation about the bookfair and about Postaja! You can also take a look at the bookfair merch we screen printed together at Postaja.
We invite everybody to come (except fascists), have fun and donate if they can, see you there!